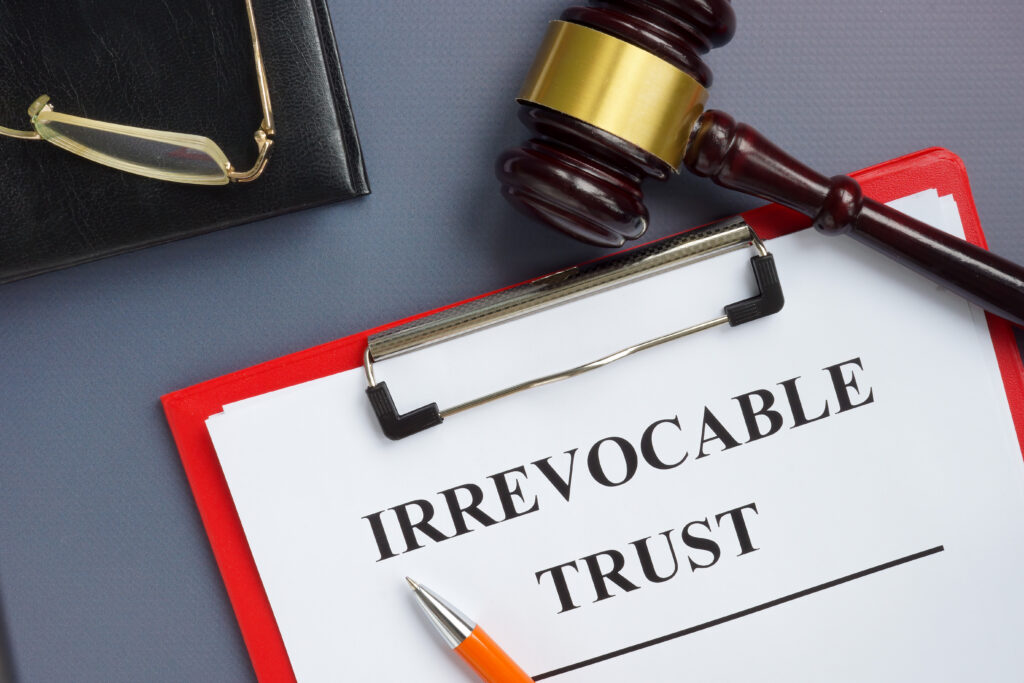 As you create your estate plan, you may wonder – Do I need a trust in addition to my will?
In Wisconsin, numerous trusts exist, such as revocable, irrevocable, testamentary, marital, and bypass trusts. However, let's focus on the pros and cons of an irrevocable trust and whether you may need one for your estate plan.
What Are Irrevocable Trusts?
Wisconsin irrevocable trusts are less flexible than their revocable cousins, as once these trusts are created, they cannot be changed. In other words, an irrevocable trust is essentially permanent. Any assets you transfer into an irrevocable trust must remain there. Additionally, you can't change the trust's terms, including the beneficiaries.
So changes can be made to an irrevocable trust, but they are limited.
Irrevocable trusts become "active" once funded and typically avoid taxes and probate after the grantor passes away. However, if the grantor is still alive, then the trust's assets are passed to a trustee to manage, and the grantor loses the ownership of the asset, according to Wisconsin law.
The Pros of Setting Up a Wisconsin Irrevocable Trust
Irrevocable trusts can be an important tool in your estate plan. Here are some benefits to consider.
Unlike a revocable trust, an irrevocable trust protects assets from creditors. So, if you're sued, creditors cannot attach the assets in your irrevocable trust to satisfy a legal obligation or court judgment.
Additionally, these types of Wisconsin trusts can help you manage any state or federal estate tax obligations by locking in your estate tax exemption and keeping any asset appreciation on these assets from inflating your taxable estate.
In an irrevocable trust, the assets are owned by the trust – not you. This makes it possible to sidestep any estate tax obligations.
The Cons of Setting Up a Wisconsin Irrevocable Trust
The primary downside of a Wisconsin irrevocable trust is that it can't be changed. Additionally, you can't be the trustee if you set the trust up. In other words, you have no control over the trust's assets.
Additionally, we all know that life throws us curveballs. So, while an irrevocable trust may seem like a good idea at the time, circumstances change. If this occurs, changes to an irrevocable trust can occur; however, they are limited and often difficult to implement.
Who Should Consider Setting Up an Irrevocable Trust?
If you'd like to protect certain assets from creditors, lock in your estate taxes, or qualify for governmental programs such as Medicaid, an irrevocable trust may be for you.
Discussing these pros and cons with an experienced Wauwatosa and Milwaukee trust attorney can help you make the best decision for you and your family.
Setting Up a Trust in Southeastern WI
If you need a trust in Southeastern Wisconsin, you can count on the estate planning experts at Collins Law Firm LLC. We have years of experience planning estates and can help you navigate your options, including setting up an irrevocable trust. Contact us for a free consultation today!