Blog Articles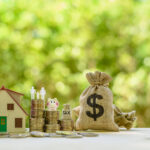 Trusts
How Are Wisconsin Trusts Taxed?
When you're setting up your estate plan, you may be considering adding a trust.  In Wisconsin, you have a choice of five different trusts:  revocable, irrevocable, testamentary, marital, and bypass trusts. Each has its own purpose. But understanding generally how trusts are taxed can also help you plan for your and your family's future. Keep… Read more

Testimonials
What Our Client Say
Giff and his team made the estate planning experience painless!! Their highly efficient and streamlined process made this experience quick and easygoing. Giff is very knowledgeable and professional but remains relatable and friendly! Would highly recommend!!!

I was lucky to get the opportunity to work with Giff Collins in my 40s. He puts together a plan and implements it with ease. I wish I could tell others how important it is to have an estate plan. Working with Giff Collins is a 5 star experience. Highly recommended.