Exciting changes are coming to Collins Law Firm. We understand the importance of experience when providing clients with the legal advice they can trust, and that's why we've tried to create a team that understands your unique needs and can work with you to manage and plan for your future. That's why we're proud to announce that the team at Joanne Leifheit, LLC will be joining Collins Law Firm to provide estate planning services now in Peawaukee, WI, as well as Wauwatosa and La Crosse.
A Bit About Joanne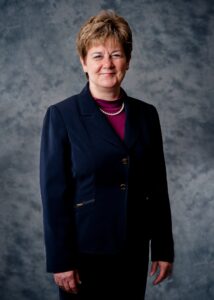 Joanne has been a practicing attorney for more than 25 years and specializes in elder law, Medicaid and nursing home asset evaluation and assistance, probate, trusts, and powers of attorney. She thrives on helping her clients better prepare for their own futures and is joining Collins Law Firm as a senior attorney, helping our team further improve the strength of our representation.
Our areas of expertise overlap, but her experience and deep understanding of the concerns that clients in the greater Milwaukee area have regarding their estates make her and her legal team a wonderful addition to our practice. With her experience in estate planning and Giff Collins' knowledge of business law, our hope is that we'll be better equipped to meet all our clients' needs for years to come.
Why We're Becoming One Firm
After practicing for 26 years, Joanne recognizes that planning for retirement means finding an experienced attorney to oversee her clients' representation in the future. She's chosen to partner with Giff Collins to facilitate the transition so she can reduce her schedule with confidence, knowing that her clients will be taken care of. Don't worry – she's not retiring just yet. Joanne will be continuing to practice with Collins Law Firm on a part-time basis so she can spend more time with her family while still helping her clients for the foreseeable future.
The goal of our transition is to give Joanne's clients a safe and trusted attorney to work with when she does step down.
What This Means for Clients
For existing clients of Collins Law Firm, nothing will change save for our increased expertise and ability to better serve you wherever you live in the greater Milwaukee area. For clients of Joanne's, we hope this new partnership will set you up for continued success and allow you to continue receiving the quality legal advice and guidance you've received from Joanne and her team for many years to come.
Why You Can Trust Collins Law Firm
At Collins Law Firm, we prioritize your well-being and know that each client's situation is unique. Our estate planning services are tailored to your needs and your long-term goals, and we'll work with you to create plans that make sense for you and your loved ones.
We understand that change can be unsettling, but we want you to feel comfortable from the very beginning. We assure you that our team holds your best interest in mind. We're happy to meet with you to go over your current estate plan or just to get acquainted. Don't hesitate to schedule a consultation with Giff and our team. Every consultation is confidential and free, and we look forward to becoming your trusted legal partner.